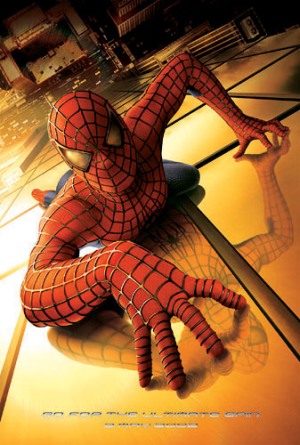 Welcome to New Wiki Name

Edit
The Spider-Man film series consists of superhero films based on the fictional Marvel Comics character of the same name. The rights to a motion picture based on Spider-Man were purchased in 1985 and moved through various production companies and studios, at one point having James Cameron to direct, before being secured by Sony Pictures Entertainment.
Sony hired comic book fan Sam Raimi to direct the first three films. Through the trilogy, Peter Parker (Tobey Maguire) developed a relationship with his school crush Mary Jane Watson (Kirsten Dunst), and has battled the villains Green Goblin (Willem Dafoe), Doctor Octopus (Alfred Molina), New Goblin (James Franco), Sandman (Thomas Haden Church), and Venom (Topher Grace) as Spider-Man.
The three films, produced on a total budget of US$597 million, grossed nearly $2.5 billion worldwide. Each film set several box office records, with all three included in the top 20 highest-grossing domestic films as well as the top 25 highest-grossing worldwide films. Critics have given the films positive to mixed reviews. The series has been released on both Blu-ray and DVD.
Replace this with the name of your topic
Edit
Write an introduction to your topic here, to explain to your readers what your topic is all about!
Latest activity
Edit